Use Saffron For Perfect Glowing Skin In Summer
Saffron can help in moisturising and rejuvenating the skin
Did you know? Saffron (kesar) is one of the most expensive spices in the world. Derived from Crocus stavius, saffron is extensively found in India. The expensive spice gives a variety of benefits for the body and skin. The reason why the spice is so expensive is because a lot of flowers are required to obtain just 1 single gram of saffron. It is also a spice which is used as an ingredient for preparing royal cuisine. Also, the spice has anti-bacterial and purifying properties which have proven to be beneficial for the skin.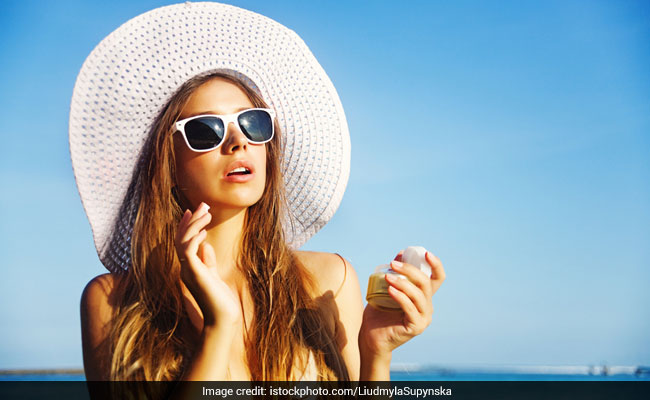 Following are the reasons why you must use saffron for perfect glowing skin in summer:
1. Saffron works as an anti-solar agent. It helps in absorbing the harmful ultraviolet rays of the sun and protects the skin from damage caused by the sun's rays.
2. Saffron can be help in bringing a natural glow to the skin. You can make a face pack by adding saffron to honey. Add a few strands of saffron to 1 tsp honey and apply it on the face. The two together can give a unique freshness and glow to the skin.
3. Beauty creams that have saffron as an ingredient are considered to be good moisturisers for the skin.
4. Saffron can help in removing unnecessary tanning from the skin. All you need to do is add a few strands of saffron in milk cream (malai) and let it stay overnight. In the next morning, blend the mixture and apply gently on the tanned skin parts. Apart from removing unnecessary tanning, saffron also gets a sparkling glow on your skin.
5. Saffron has anti-inflammatory properties. These properties offer protection to the skin from rashes, redness, swelling and irritation.
6. Saffron has antioxidants such as carotenoids and crocetin. These antioxidants make the skin appear fresh and young.
7. Is acne giving you a hard time? If pimples are a regular occurrence in your skin, then saffron is the ultimate solution for you. Anti-bacterial properties of saffron help in reducing acne and treating pimples effectively. All you need to do is make a mixture of tulsi leaves and saffron and grind it thoroughly. Apply the pack on your skin and let it stay until it dries completely. Use the mixture regularly to treat acne and pimples.
8. Saffron helps in toning of the skin. To cleanse the skin, you need skin toning so that it appears fresh and glowing. To use saffron as a skin toner, you need to add with rose water and let it stay until it leaves colour. Dab the solution on your face with cotton ball regularly to get effective results.
9. Saffron can also be used for brightening of the skin. Soak strands of saffron in milk and let the solution stay overnight. The next morning, when the solution gets its colour, add 1 tsp of sandalwood powder to make a smooth face pack. Apply the pack on your face and neck for about 20 minutes and get a bright and shiny skin.
Disclaimer: This content including advice provides generic information only. It is in no way a substitute for qualified medical opinion. Always consult a specialist or your own doctor for more information. Faceinsider does not claim responsibility for this information.